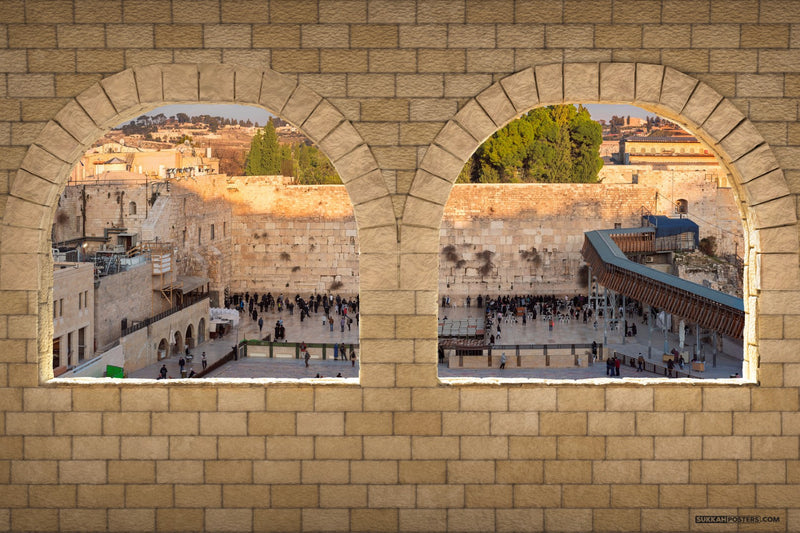 Jerusalem View Sukkah Mural
Dreamed about owning an apartment in Jerusalem overlooking the Kosel and Har Habais? Dream no more! With this beautiful Jerusalem stone Mural you will feel like you are at home in your apartment with a VIEW! 

Printed on stunning vibrant vinyl. 
Grommets installed in each corner for easy hanging.
100% Waterproof!
Email us for custom size options! info@sukkahposters.com or call 732-806-1057
*Views and coloring may vary with different print sizes. Sizing may vary up to 1"
**Murals are not fine print images. Images may appear pixelated when viewing up close. This is normal as murals are large format prints and meant to be viewed further back.
Sukkah murals, Sukkah decorations, Sukkos, Yom Tov Experience Changing Murals

Check Out These Similar Designs